We are proud to announce an important update of the LED DRIVER SEARCH ENGINE.
1. POSSIBILITY TO DOWNLOAD THE CERTIFICATES
Now for every product there is the possibility to download the available certificates (as example CE, ENEC, BIS, RCM, CCC, PSE…).
You can find the download part on the right side of the single page of the product, after selecting the LENS in the main page of the product list (check the below picture).

2. ROHS – REACH DECLARATIONS
Those files are generic for all TCI products and are available for download from here: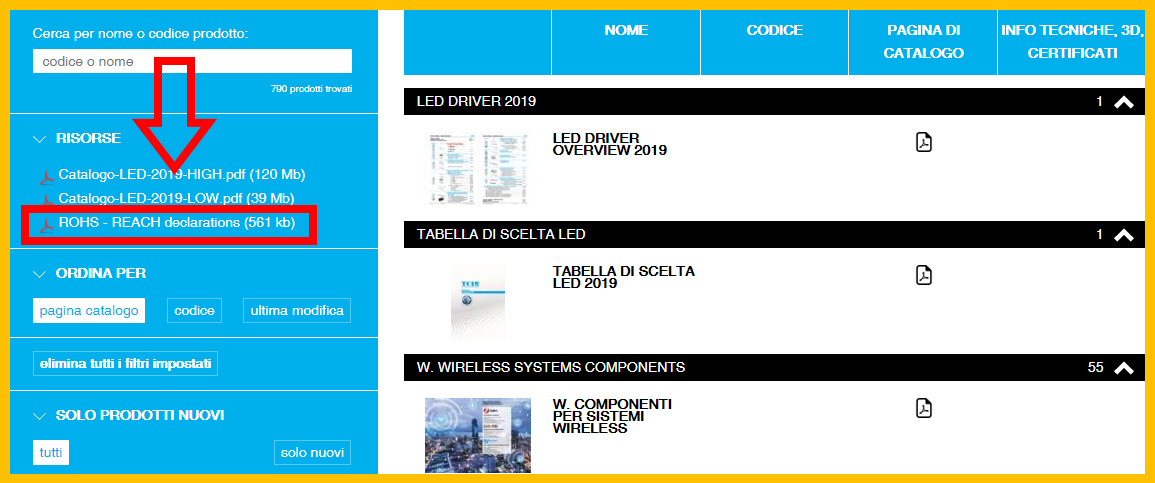 3. NEW PRODUCTS AND AVAILABILITY
You can find updated information about new products and availability.
4. NEW OPTIONS
Some explanations:
AOC: Adjustable Output Current, so possibility to program the product via cables (DALI wires or the wirings, depends from the design of the product).
SURGE PROTECTION:  DM= Differential Mode, so spikes between L & N;  CM = Common Mode, so spikes between L/N & GROUND

5. SOFTWARE DOWNLOAD

Now you can see which software is related to every programmable driver.
The link to download the software is written in every programmable driver catalogue page but now also on the website:

If available, the instruction manual is included in the downloaded file.
The website will be kept updated weekly, with new products releases and update of certificate, so visit it constantly.